Virtual Health Impacts Primary Care Staffing
As health systems struggle to increase access to primary care, virtual health provides a potential solution for overcoming historical barriers such as geography, transportation and time constraints.
A new survey
shows that virtual health can help increase access to primary care services and, in turn, lead to improved overall health of patients. Of those surveyed, nearly half said they were unable to see a physician because no appointments were available, or the office was closed when they attempted to make an appointment. Additionally, those who utilized virtual health were more likely than nonusers to lack a "usual source of care," such as a primary care physician. Finally, 90% of virtual health patients cited convenience as their reason for utilizing these services.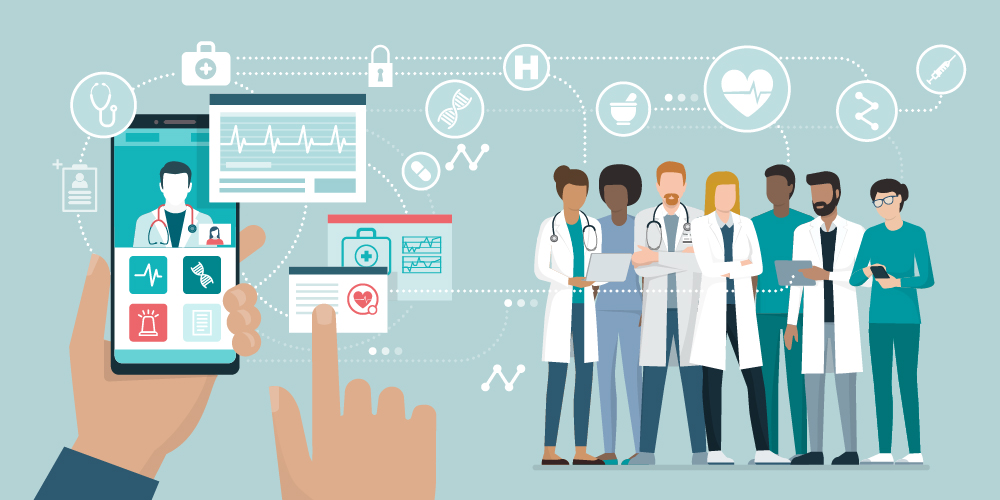 Not only is this approach to primary care convenient for patients, but it can lead to efficiencies for physicians as well. Increasingly, physicians are recognizing the benefits of delivering care virtually. For example, many physicians conduct virtual visits in their free time to garner extra revenue. For others, the flexibility, ability to work from home and leeway to set their own hours are such appealing features that they transition to full-time virtual care delivery. The appeal is also evident for health systems, which are adopting virtual health modalities to solve primary care shortages, particularly in rural locales.
As organizations begin to scale their virtual capabilities, they may find that the administrative requirements to recruit and onboard a virtual physician, including provider training and credentialing, can be daunting. However, some start-ups are entering the health care arena to ease this burden. Enzyme, a technology firm in Austin, TX, matches physicians with select virtual health vendors in the market. Enzyme's approach is not limited to the start-up business model; it also may be leveraged by health systems seeking to streamline the recruiting process for their virtual offerings.
AI Guidelines Are Being Formulated for Health Care
As organizations expand their virtual health capabilities and turn their attention to incorporating artificial intelligence (AI) and other emerging technologies, they encounter scant guidance on how these technologies will influence, impact and be integrated with one another. To help fill this void, the Partnership for Artificial Intelligence and Automation in Healthcare has formed a virtual health working group dedicated to implementing virtual health applications and understanding their confluence with other technologies such as AI, machine learning and robotics.
Another group undertaking this challenge is the Consumer Technology Association (CTA). In conjunction with established health care organizations and technology firms, CTA aims to establish guidelines for the collection, processing and exchange of patient data by health-related devices.
Establishing AI application guidelines in health care is a pressing issue as AI's adoption and utilization rapidly accelerate. The volume of opportunities for AI to provide value is vast, ranging from mental health care to social determinants of heath to stroke care and beyond. The speed at which AI is evolving has led some organizations, such as Partners HealthCare, to reevaluate their AI strategy, embracing a much more condensed timeline in which AI begins to impact regular care delivery.
As your organization expands its virtual health and AI capabilities, consider the following recommendations for long-term success:
Ensure that your health system has robust evaluation processes in place to discern which vendors are able to provide significant value. When considering AI vendors in particular, carefully review claims regarding the accuracy of AI as demonstrated in studies. These are often controlled environments with data that may not align with your organization's data environment.

Join or contribute to committees, working groups or organizations developing recommendations for virtual health and AI utilization. A diverse set of perspectives must be represented, as these guidelines will influence future use of the technologies.

Conduct a thorough review of the latest regulations and policies that may impact virtual health and AI initiatives. Adjust workflows and processes to reflect restrictions, thereby eliminating risk to your organization and its patients and physicians.